Additional ISO certifications We Offer in Cambridge, Massachusetts (MA)

IQC The ISO Pros is one of the most trusted ISO consulting companies in Cambridge, Massachusetts (MA). We help organizations implement ISO standards and offer necessary training and consultation as well. We offer help regarding numerous ISO standards. Please refer to the Additional ISO certifications We Offer in Cambridge, Massachusetts (MA).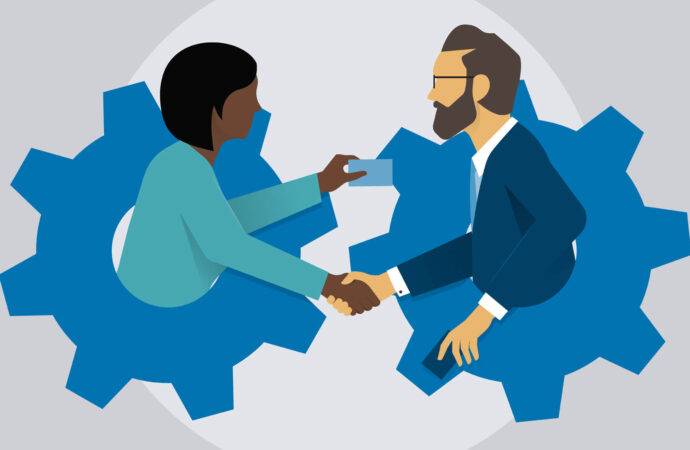 Aerospace AS9100 – was introduced by the European association of aerospace industries. It was adopted for the standardization of the aerospace industry management system. Major aerospace manufacturers are required to comply with conditions specified in it.
Aerospace AS9101 – this standard is of an international level that is made for defense and aerospace organizations. It specifies the needs, guidelines the certification organization has to follow. 
Aerospace AS9102:This standard was developed by the international aerospace quality group (IAQG), which emphasizes first article inspection (FAI). The engineering design and aerospace components, new or old, must be validated and revised to get the certification.
Anti-bribery ISO 37001 – this certification can be applied to any industry. This helps an organization to build an anti-bribery management system to protect it from personal or other business associates that may take an unfair advantage. 
Asset management ISO 5501 – assets are an integral part of any organization that mentions the basis of what an organization aims to do. This specifies the requirements for the integrated management of assets. 
Automotive core tool (APQP, AQP, PPAP, FMEA, SPC, MSA, R&M) – they are the building block of the regulated quality management system. They involve plans and products to reduce the complexity of product planning.
Automotive IATF 16949 – this is designed for maintaining the standards and the management of the automobile industry so that these industries can meet the market and the customer requirements.
Body armor BA 9000 – the national institute of justice provides this certification. It gives details about the assembly and construction of personal armors for federal, tribal, and local law enforcement.
Capability maturity model integration (CMMI) level 1-5: This behavioral model supports organizations to improve their processes and encourage productive behavior.
Cybersecurity maturity model certification (CMMC) – this certification is meant for DOD contractors to protect vital information from all hackers and hazards.
Counterfeits AS6081 – it is one of the best standards for the aerospace industry. This is made compulsory as this guarantees the safety of the components.
Energy ISO 50001 and SEP – this certification is made to maintain, implement, and improve the energy management system of a firm. This gives more confidence to the organization as energy is saved.
Environmental ISO 14001 – this certification signifies the importance of the environment and the organizations' need to manage the environment by controlling the impact of products and services.
Ethical sourcing SQFI – The SQFI or ethical sourcing makes sure that all organizations are using just processes in their organizations to produce or deliver products and services.
Facility management ISO 41001 – this system is focused on providing adequate support services to the organization they serve. It is a professional certification that can help you in managing various facilities in your organization.
Food safety modernization act FDA FSMA – maintenance of the safety standards for food with consistent efforts is quite hard. This standard helps you in maintaining the same. You can prevent food-borne diseases in your products.
Food safety ISO 22000 – from farm to supply, every industry can get certified to it. It gives surety to the customer that proper food safety measures are regulated. It also ensures that the food products that are manufactured or supplied are of the highest possible quality standards.
Forestry SFI ATFS (sustainable forestry) – this certification is made to protect our nature and forest. Implementing this, your organization will ensure that it is not causing any harm to our forest resources. It also ensures just usage of natural resources within the forest.
Gluten-free certification (GFC) – this certification assures that the organization is producing gluten-free products. If you're into the food industry, you might need this certification.
Info security ISO/IEC 20000 -1 – management of sensitive information is a difficult task, and this certification helps you in achieving security against your sensitive data.
International traffic in arms regulation ITAR – all the industries that are involved in the manufacture and sale of defense and space-related articles are eligible for this certification.
IT Service ISO/IEC 20000- This certification is for IT service management, which focuses on service management and effective delivery of services.
Laboratory accreditation ISO 17025: This standard provides assurance and calibration for delivering good services and implementing QMS for conducting business. 
Medical devices ISO 13485 – This certification is involved in designing and installing devices that manage the quality needed in any medical device. They must be implemented by organizations producing medical devices.
Occupational health and safety management system (OHSMS)– it deals with all the aspects of health and safety in the workplace. For the better trust of employees and clients, it must be implemented.
Packaging ISO 15378 – for medical products, appropriate packaging is needed. Therefore, the design, manufacture, and supply of primary packing products must be appropriate. 
Quality ISO 9001 – this system specifies the requirement for a quality management system (QMS). This demonstrates the ability of the organizations to deliver products to meet the customer and regulatory requirements. 
Responsible care RC14001 – this certification is for chemical industries and is carried out in almost 52 countries where they work together to improve health and safety, and security performance. 
Supply chain ISO 28000 – this international standard laid down by the ISO includes all the security management needs that impact the supply chain. For delivering efficient service to the client, this certification must be implemented.
Telecommunications TL 9000 – this defines the quality management system (QMS) for production, design, and service provision in the information and communication technology (ITC) industry. 
Audit management systems ISO 19011 – this standard contains information regarding the management of an audit program and evaluation of the responses.
Some of the other services provided by us are – 
Outsourced internal auditing: Outsourced internal auditing means your organization can hire temporary staff to carry out auditing services to analyze and issue reports.
Virtual internal audits – they are electronic and paperless audits conducted without face-to-face interaction. Data is exchanged through MS files and EDI files etc.
Second-party audits – this is performed by an external auditor that can be a supplier, client, or a contracted organization. These types of audits from our organization can bring great benefits in your way.
Supplier audits – in this, the different organizations determine how they are meeting the expectations of the services they provide.
Supplier evaluation – it is the process of accessing a new or existing supplier base. It can be used in all cases of existing and potential suppliers.
Compliance audits – these audits are independent and ensure that organization is following external laws and rules. They provide assurance to the government that the business is following the rules and regulations of the agreement.
Pre-assessment audit – the companies that are just beginning their certification must have this pre-assessment audit and check whether they are ready for ISO certification.
Documentation audit/ desk audit – it refers to the documentation of the procedure that the auditors perform. This acts as the evidence of the conclusion obtained.
Contact us now!
IQC The ISO Pros can help you with all of the standards mentioned above and services. We've been helping organizations certify in Cambridge, Massachusetts (MA) for quite a long time. This has provided us with the experience and skills required to help your organization certify.
Our services are quite affordable, and we always deliver as expected. So, call IQC The ISO Pros and get your quotes.
IQC The ISO Pros can help you implement, train on, consult, and have your company and/or organization certified on the following ISO Certifications: